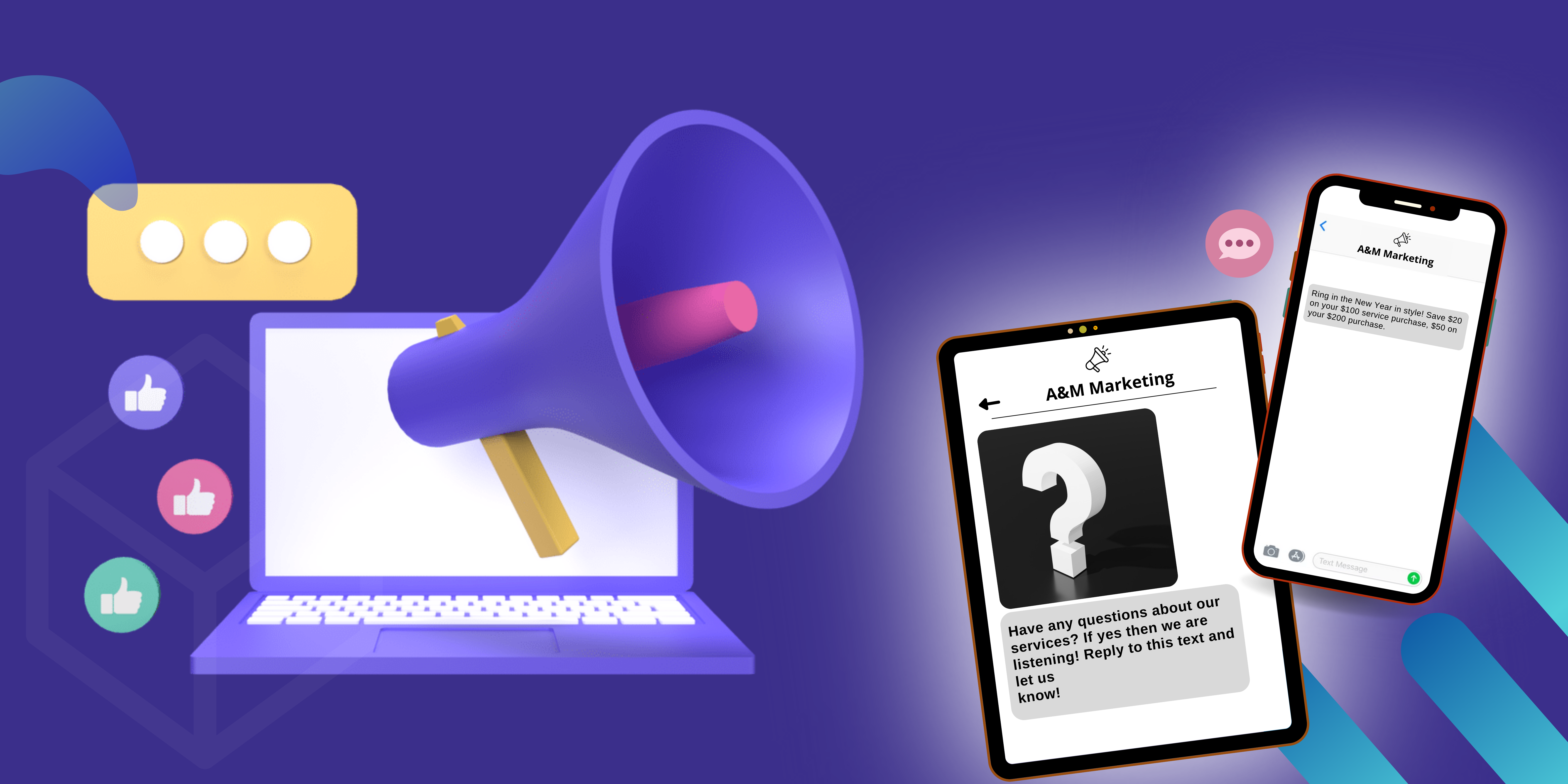 Cloud Messaging Service for Marketing Agencies
Text Messaging Service has become a popular way of connecting with clients and consumers as the use of mobile phones has increased. Bulk SMS beats traditional marketing tactics in terms of speed, accessibility, and direct connectivity, and is commonly employed by advertising agencies. The most significant advantage of using Bulk SMS Service is that it allows a company to engage directly with its customers, which is something that no other media can give. According to research, 90 percent of SMS messages are viewed within three minutes of delivery. As a result, Bulk SMS Messaging is one of the most efficient and effective ways to communicate directly with your target audience.
Here's how you can use SMS Services for your Marketing Agency:
Mass Text Messaging:With an SMS Blaster, you can send mass SMS text message blasts to your clients' contact lists. SMS conversation blasts reach audiences with business information or promotional content you have to offer, and

Cloud Messaging's

SMS opt-in and text message blasting solutions make it easier than ever before.
Exclusive Deals & Offers:Because SMS is one of the most engaging and cost-effective ways to engage their clients' prospects and consumers, digital firms utilize it to deliver promotions and sales. Moving prospects to the bottom of your sales funnel is as simple as reaching out and interacting with segments of your audience. Text message marketing is one of the most effective proactive methods.
Run Contests & Giveaways for Clients: One of the growth hacking tactics that always works to gain additional SMS subscribers is to run a short-term contest. You can choose some winners from among those who have signed up. Alternatively, you may provide a modest prize to each individual that SMS your keyword.

Send Clients Appointment & Billing Reminders:If hours change, if appointments are postponed, cancelled, or moved, send out an SMS to all of your clients.
Lead Generation: SMS marketing is extremely successful at generating new leads as well as converting existing ones. In fact, the average time it takes for a business text message to be responded to is only 90 seconds. When you compare this to the average of 90 minutes spent on business email, you'll see why we recommend including SMS in your marketing toolkit.
Promote Products and Services better: With mobile coupons, messaging can enhance in-store traffic and revenue. Coupons from

Cloud Messaging

can be tracked, allowing you to send automated reminders the day before they expire. With our Smart Targeting feature, you can also send out new product announcements to all of your customers or just those who have expressed interest in the product.

Increase Brand Loyalty:Customers who opt-in to your marketing efforts build a relationship with you that can last for years. As a result, it's important that you don't abuse their trust, send them messages that are relevant to their favourite aspects of your brand.
Text Surveys: A text survey can provide you with additional information that you can use to better target your customers. It can provide you with information about clients and their buying patterns. If you use

Cloud Messaging

our system can ask them the questions directly and record their answers so you can better target them in the future.

Get Opt-In from Facebook Messenger:You can welcome leads and customers chatting on a Facebook page to opt-in to SMS updates. So, when a consumer is speaking with your Facebook chatbot, you can now provide them the choice to keep in touch with you and receive updates through SMS. Use

Cloud Messaging

to send QR Codes for people to Subscribe to your SMS Updates.

Answer Common Questions
Event Announcements
Appointment Reminders
Enrich your client's experience by using the Bulk SMS Service of Cloud Messaging. Cloud Messaging is the best message marketing software for marketing agencies! Cloud Messaging has a range of helpful text message marketing tools. With this service, businesses of all sizes can create and execute successful text message marketing campaigns and track results.
You can always sign up for a 30-day risk-free trial to explore Cloud Messaging for your business. contact us to schedule product demo.To get this book for future reference click here.