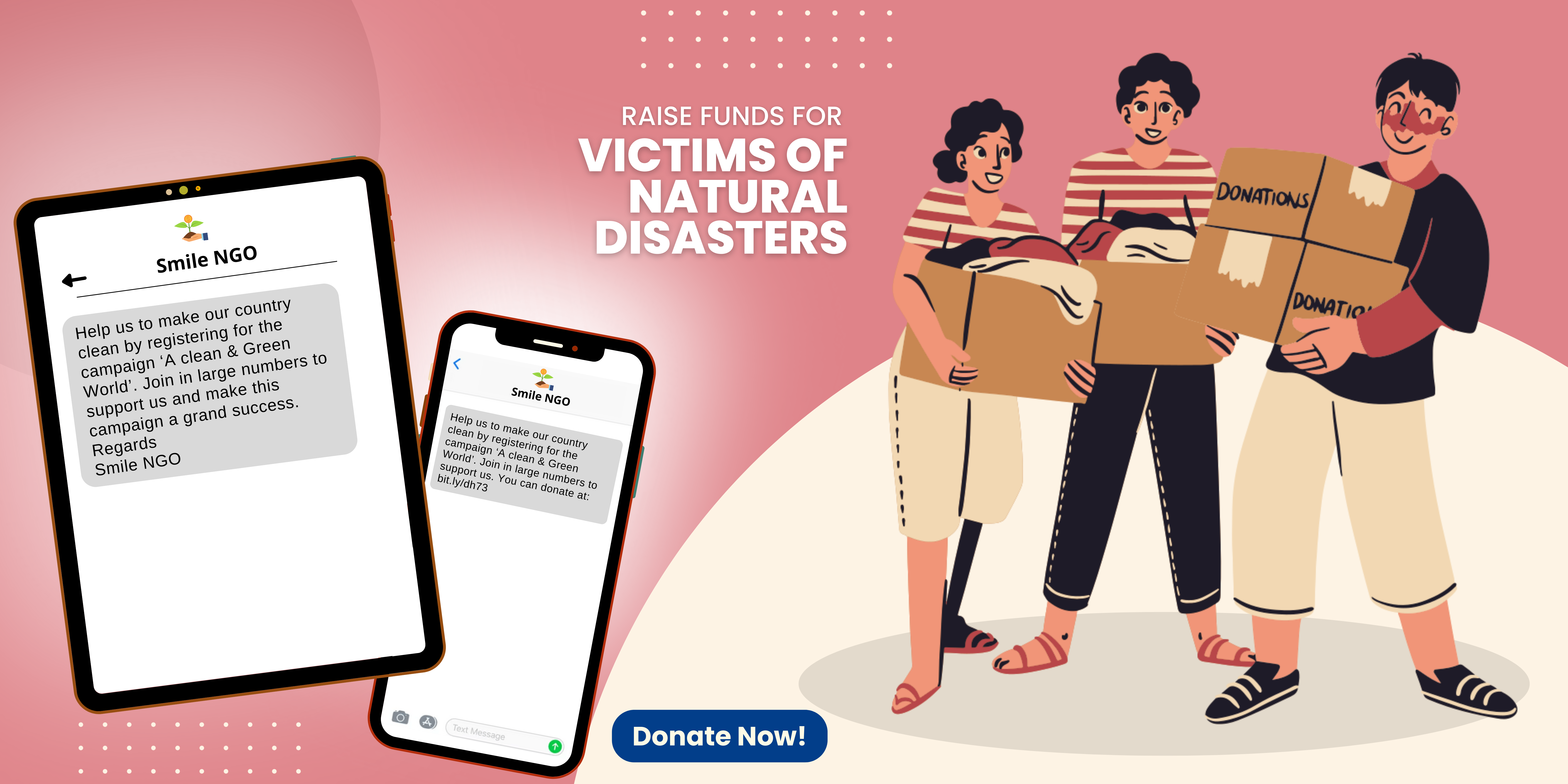 Cloud Messaging Service for Non Profits

Marketing is a crucial part of any company's operations. It involves informing customers about a product's or service's value proposition, convincing them to buy the product/service, and finally establishing a brand. Marketing ideas apply to non-profits as well, because finances are required to continue existing functions and expand future capacities. So, in this case, the donor is a customer, and the cause or project is a product!

Even the most charitable organization can't accomplish anything unless people are aware of it. To effectively pursue its objective, a nonprofit needs good relationships with donors, volunteers, the media, and even government groups.
A nonprofit, like any other company, must plan to properly execute its marketing and communication strategy and meet its objectives. The most effective approach to do so is to develop a good marketing/ Communication strategy for a nonprofit
Mass Marketing, Target Marketing, Direct Messaging:
The objectives you define should be relevant to your organization's mission and may include the following:
Engage your target audience: SMS can be a useful tool for engaging your target audience and spreading the word about your social media campaign. There is no need to spend money on print advertisements, brochures, or pamphlets. Bulk SMS can help you save time by allowing you to send messages with attachments to thousands of people at once.
Send event tickets via SMS: Use Bulk SMS Service to send out event tickets that can be redeemed at the door. With

Cloud Messaging

, you can send event tickets from the Multimedia SMS section and attach files along with the message text.
Express gratitude for their contribution: It is important to convey gratitude to your NGO's contributors and supporters. Sending a personalized thank you message to donors is a wonderful way to show them how much you value their support.
Build a community network:Another use of SMS Messaging Service is to establish a relationship with volunteers, contributors, and members by forming a network with them and providing timely information.

Spread Awareness of the social cause:Because SMS has the highest open rates of any communication medium, it is a perfect tool for raising public awareness about social concerns and soliciting their support.
Make donating easyWhen it comes to donating money to a charity trust, there are a number of complicated procedures and formalities to follow. Make it easier for people to donate by sending SMS alerting them to the nearest site where they can make a donation. This will increase credibility while also increasing overall efficiency.
Faster connection: Cloud Messaging quick and real-time delivery allows you to communicate with people at rapid speed. There's no need to waste any more time calling others and asking for help. Simply write a message and broadcast it to millions of people at the same time. You can also use Cloud Messaging to interact with individuals in your area in a more personalized way.

Include details via attachments:Sending information is now easier than ever with Cloud Messaging bulk SMS services. Send SMS with attachments linked to your NGO's details using the multimedia function. You can post photographs of recent events, the organization's growth, current news, and many other things. This will give your NGO a pure reputation and set it apart from the competition.
Create Social Awareness:You can use text messaging to inform others about the social difficulties that our country is facing and to encourage people to come forward and support the needy.
Easy Ticketing and Tracking Attendance: You can give event tickets that can be redeemed and we can also provide unique, customized coupons to customers via SMS and track their information.

Better Participation: NGO's can engage their audience, collect vital feedback, and gauge donor engagement by simply sending an SMS to their inbox and asking them to sign up for an event. Keep users informed- Texting is the most efficient way to keep people informed if there are any changes to the schedule or venues.
Easy Way to Gift Aid:People will have to donate extra if they receive Gift Aid. It's a simple approach to increase donations for your charity by linking to a mobile form.
Customized Solutions: In today's competitive business world, SMS service programs are critical to a company's success. Simply tell us what you require, and the Cloud Messaging team will create SMS solutions specifically for you! We will supply the most appropriate solution for an individual's needs and integrate it into your system.
NGO's can also use Messaging tools for the following:
Donations or earnings
Sign-ups for email newsletters
Retention of donors and members
New members/donors
Yearly goals you'd like to attain
Build a stronger link with volunteers, team members, and donors by keeping them up to date on events, news, and reports as soon as possible. Register with Cloud Messaging and begin reaching out to your target audience as soon as possible.
Cloud Messaging is an example of Mass Marketing, Target Marketing, and Direct Messaging Software. So if you want to market your NGO, you may be interested in knowing more. Check our services and Call Us for any questions. We will be happy to help you make your cause a success!
Your nonprofit organization deserves to get as much visibility and support as possible. Make this a reality by strategizing ahead of time and implementing innovative marketing methods that promote and advance your cause.
You can always sign up for a 30-day risk-free trial to explore Cloud Messaging for your business. contact us to schedule product demo.To get this book for future reference click here.