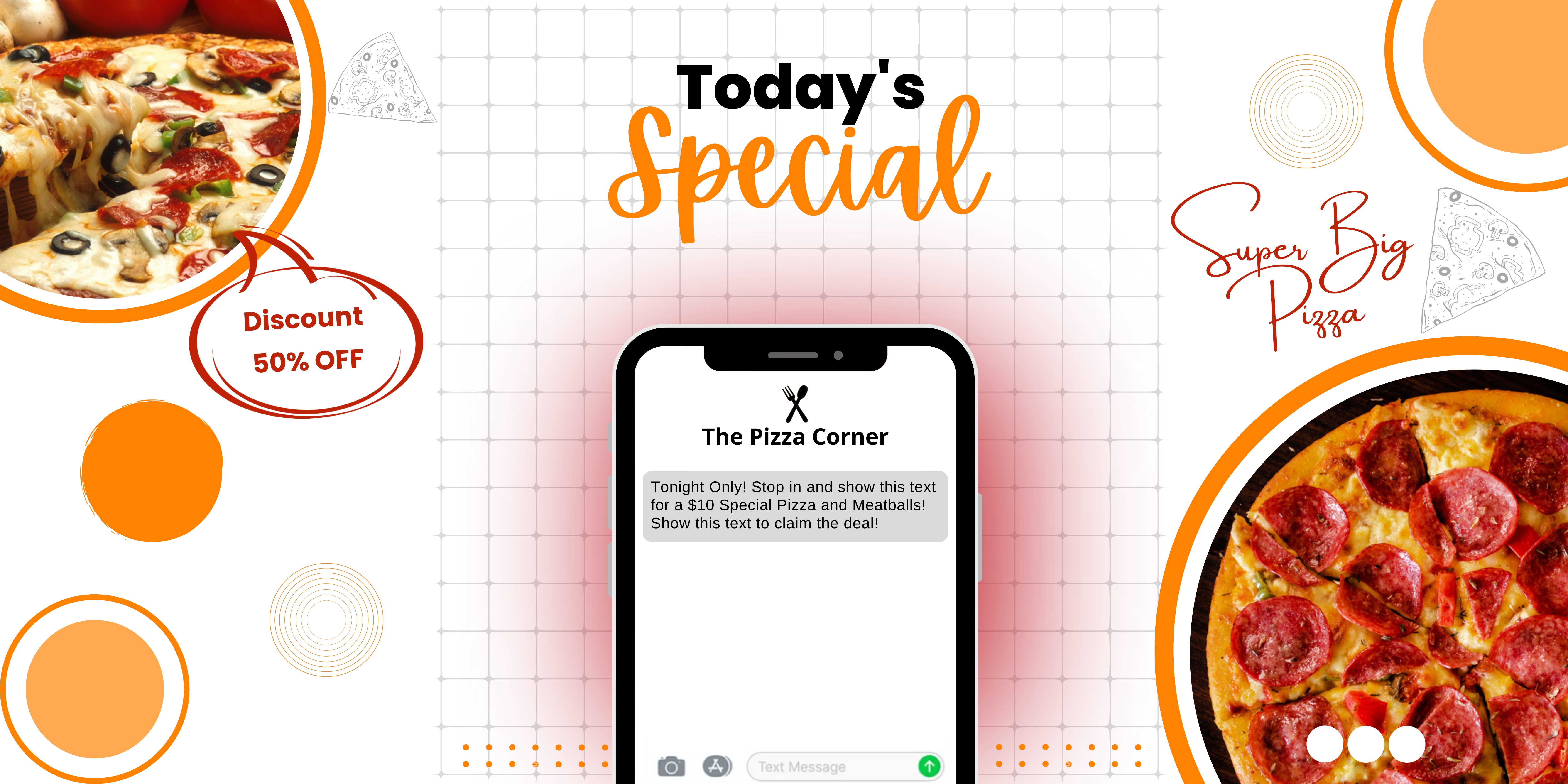 Cloud Messaging Service For Restaurants
Did you know that 81% of people use their mobile devices to look for restaurants? Mobile phones are found almost everywhere. People use their smartphones to plan where they will eat, what they will eat, and with whom they will eat. Some people are so engrossed in their phones that they would use them to check their social media accounts while eating.
Consumers' methods for finding restaurants and ultimately deciding whether to order or dine in have evolved substantially over time. To be competitive in an era when consumers have so many more options at their fingertips, businesses must better understand their customers and competition than ever before.
By covering tablecloths with adverts promoting their opt-in SMS marketing campaign, several restaurant owners have turned something as ordinary bland as their restaurant tables into a marketing opportunity. However, this is just one of several possibilities.
Let's look at how restaurant marketing can help you produce a lot of revenue for your establishment.
How Restaurants can use Mass Marketing:
Mass Marketing, according to this approach, restaurants develop, distribute, and advertise products to the general public. McDonald's, for example, served only one-size hamburger to the entire market in the hopes of pleasing everyone.
When customers identify brand signs and buildings, the familiarity factor rises, and the likelihood of them visiting a specific restaurant rises as well.
Brand recognition and promotion: Short and quick SMS offers are a great way to promote your brand. For redeemable prizes, use SMS shortcodes. Never presume that your customers are familiar with you! At the end of each text, include your company's name and website.
Promote your new menu and dishes: What's a better way to inform people about your delectable new meals than to send them a text with a tempting offer? Send your consumers regular updates and become the talk of the town.
Attract new customers with exclusive deals: Offer exclusive deals to attract new customers. Restaurant SMS marketing works incredibly well with exclusive restaurant specials, 1+1 meals, student deals, monthly contests, vouchers, and coupons. Make use of them to attract new customers.

Text to win contests: Do you want to rapidly expand your text marketing list? Run a text-to-win campaign with an attractive grand prize. It keeps current subscribers interested and also attracts new ones.
Increase subscribers: Cloud Messaging generates special QR code to encourage customers to join the distribution list.
Send SMS Blasts:

Cloud Messaging

enables you to send hundreds of messages in a matter of minutes with this bulk SMS feature. Send your texts when they'll have the most impact. Make use of these features to publicize upcoming events and special offers.
Also, you need good software to get better results. Cloud Messaging, a software that helps you in Mass Marketing, Target Marketing, as well as MMS Marketing! Also, it is offering a free trial too! Try it now and see your business reach new heights!
How Restaurants can use Target Marketing:
Because there are so many various sorts of restaurants, each specializing in a distinct style of food, restaurant owners should target specific demographic groups to increase sales. Restaurants frequently promote their cuisine niches and pricing points to attract what they consider to be a distinct group of customers. When customers identify brand signs and buildings, the familiarity factor rises, and the likelihood of them visiting a specific restaurant rises as well.
Limited-Time Offers: Send time-sensitive discounts to increase traffic, reduce wait times, and fill seats.
Mobile Coupons: Send a campaign with an SMS voucher from a restaurant. You can also send an image of your food or a scannable QR Code via MMS.
Weekly Offers: Inform your consumers about any weekly specials you may be running.
Offers tailored to specific guests through loyalty and direct connection. For example, rewards-only invitations to wine dinners. When implemented correctly, this method reduces costs and increases ROI.
Automated Birthday Text Rewards: Birthday rewards easily increase brand loyalty and daily food traffic.
Your target market is the group of customers you want to attract — eg. diners. They are the people who are most likely to purchase what you have to offer. Your restaurant's target consumer is a specific segment of the larger dining market.
You can define your audience into these segments:-
Breakfast buyers
Lunchtime loyalists
Prime customers
Weekenders
Devoted diners
Cloud Messaging is a target marketing software that is suitable for all business types! From restaurants to Branded stores, it can be used everywhere!
How Restaurants can use Direct Messaging: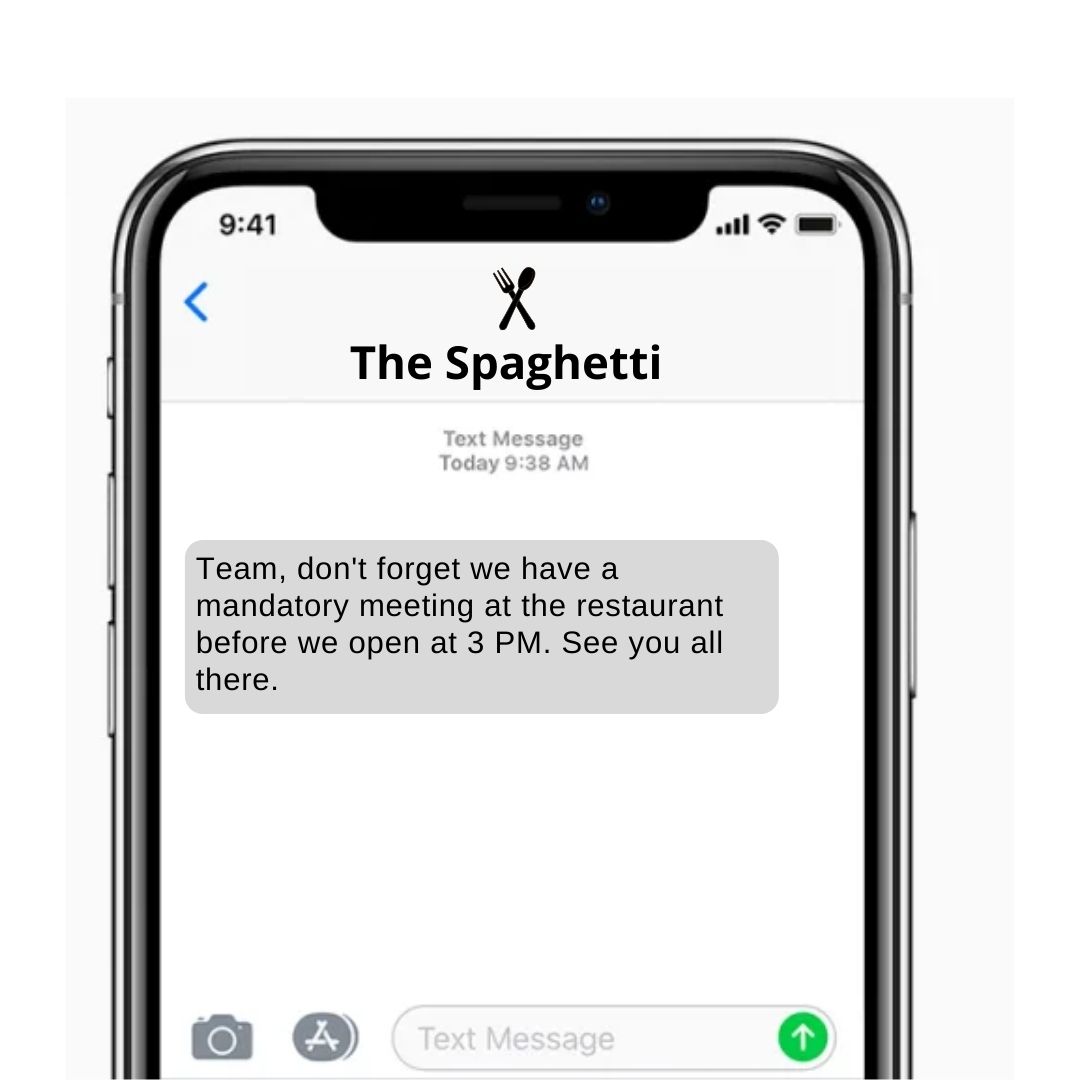 Take a peek around your restaurant if you want to see how efficient restaurant SMS marketing is. Surprisingly, bars and restaurants have been hesitant to adopt text marketing compared to other businesses.
Restaurant SMS marketing is straightforward. Think about it for a second. At various times of the day, potential customers are likely to be thinking about food. They're likely to do so with their phone in hand.
Why not offer them a special deal, discount, or offer to attract them to sign up?
Reservation Reminders: Remind your customers that they're dining with you.
Staff Communications: Direct Messaging will help to keep your staff from missing important meetings.
Here are a few more SMS marketing campaign ideas for restaurants:
Send texts when a customer's food or table is ready
Manage curbside pickup
Manage reservations by SMS
Limited-time offer for their next purchase
Invitation to follow your restaurant on social media
Request to leave a review
Restaurants Marketing Ideas:
Restaurant competition is intense, and you'll need to give it your best to succeed.
We're here to help you out with a few restaurant marketing ideas and techniques that can help you build your business and attract customers from all over the world!
Foodie Photos
Loyalty Programs
Geo-Targeted Ads
Send out an E-Mail Newsletter
Promote user-generated content
Monitor your social media presence
Start a blog
Offer coupons and discounts
Why Cloud Messaging:
Many text messaging solutions allow you to text customers one-on-one or send mass SMS. You'll need a platform like Cloud Messaging that can do both. It allows you to do everything from sending out promotional messaging to managing pickups messages.
We hope you found this useful :)
You can always sign up for a 30-day risk-free trial to explore Cloud Messaging for your business. contact us to schedule product demo.To get this book for future reference click here.