Religious and volunteer organizations all over the world use bulk SMS services to deliver important messages to their communities and members about future events, meetings, functions, donations, welfare programs, and other news. Information can be communicated to a large number of individuals in a matter of seconds for very little cost, and messages may be picked up while on the move because people take their phones with them everywhere they go. Religious groups increasingly employ promotional SMS, transactional SMS, community SMS, websites, emails, and even blogging to keep in touch with today's youth. Cloud Messaging allows you to reach out to your community through the most common medium - SMS.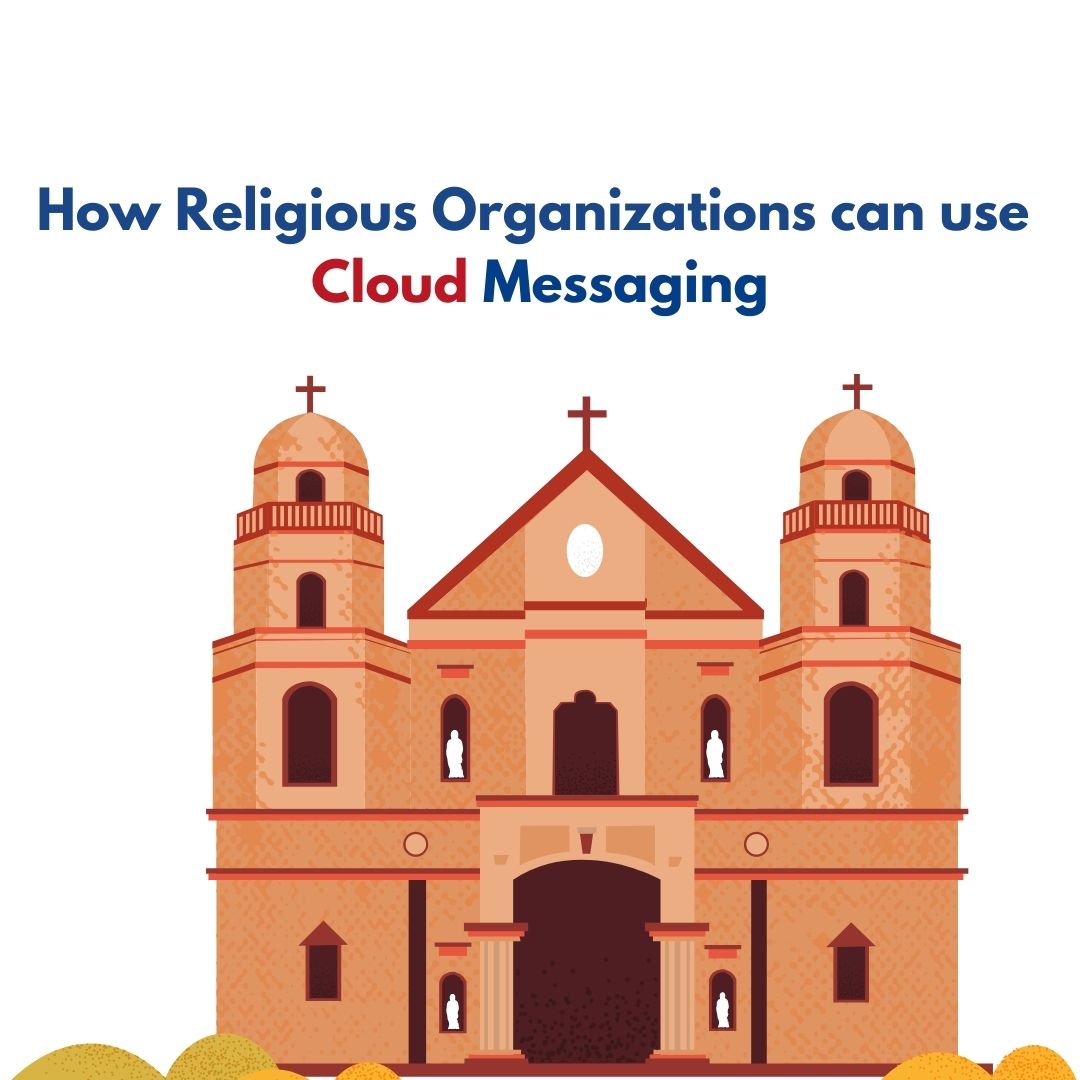 It's essential to consider that text messaging can assist churches in overcoming typical issues.
The following are the basic issues that all ministries and religious organizations face:
In a day of digital distractions and information overload, keeping your community engaged
Connecting with your community's youth, teenagers, and young adults
Making your message memorable for the entire week
Your religious organization will be able to address each of these difficulties with ease using .Cloud Messaging's text messaging for religious organizations.
How religious organizations can use SMS Service: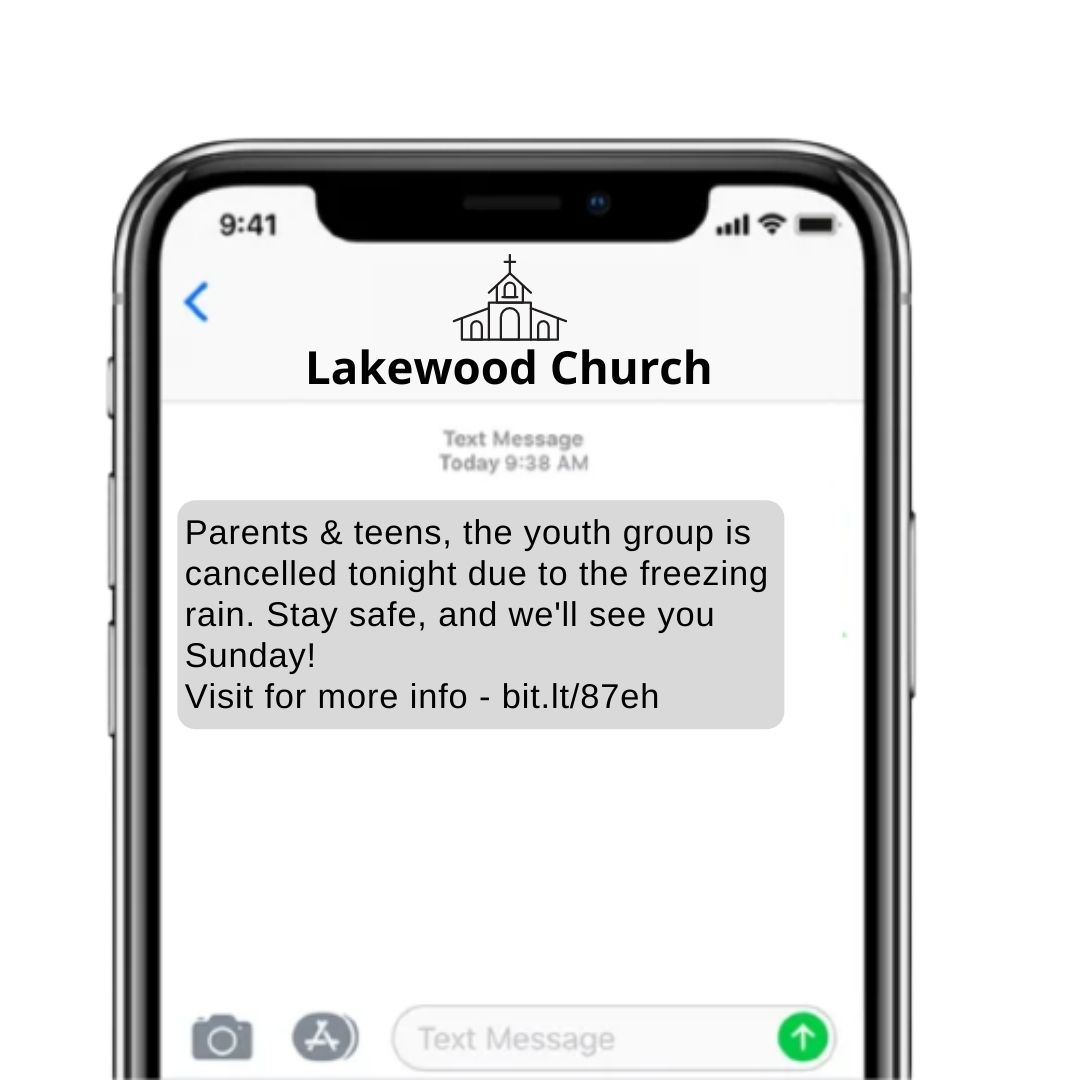 Send daily religious quotes straight to your members' mobile phones: Community members will be inspired all week long by text quotes from Religious Organizations. Improve the spiritual well-being of your community. Send out weekly devotionals or motivational SMS to keep folks on the right track.
Alert members instantly about schedule changes: No one will be left in the dark if you send timely texts regarding scheduling changes. Text notifications allow you to contact a large number of people in a short amount of time.
Reach your youth by speaking their language:Did you know that text messaging is by far the most popular method of personal written contact among people aged 15 to 24?

Get feedback and suggestions from your community:Are you looking for a recommendation? Have an idea for which you'd like the input of your entire audience? Send an SMS, ask for feedback, and wait for the replies.
Ask for volunteers to help out at events:Sending a fast text message to recruit volunteers is a lot easier using SMS.

Share prayer requests with the whole community: It's also simple to let everyone know about a significant prayer request.
Small-Group Reminders:It is important to work in small groups. They make it easier for church members to connect on a more personal level. With a simple text message, remind all potential participants of an upcoming event.
Increase attendance at your events:A newsletter isn't always sufficient. Send out automated text message reminders for future sermons, bible studies, mission trips, and other activities.

Text to join: Make a list of phone numbers easily! People should text a unique keyword to a 6-digit number that is easy to remember. (For example, the text FAITH)
Use texting for donations:Churches require donations throughout the year to keep their activities running, and texting for churches is a great method to get them. It provides contributors with a straightforward approach for making a one-time donation to your organization and then moving on.
Send Event Updates:Using text reminders to increase attendance is a wonderful idea. You can send customized reminders to your congregation to attend worship on Sundays or other days of the week. These could also contain reminders about upcoming activities or meetings, as well as notifications if a regular event's time or location has changed. Other special events, such as church camps or classes, can also be announced.
Organize your staff:From choir to youth programs scheduling and maintaining facilities, church leaders must ensure that all programs and services operate smoothly. Volunteers can stay in touch with each other no matter where they are in their busy life, thanks to text messaging services for churches.
Religious organizations can also use SMS Service for:
Send out an invitation for an upcoming prayer
Provide updates on missions trips
Let people know where their donations are going
Wish members a happy birthday
Apart from being the dominant SMS platform, religious organizations use Cloud Messaging for a simple reason: emails aren't checked, and people aren't home to answer phones or check voicemail. Text messaging for religious organizations is a low-cost, high-impact tool to spread the word. Within 15 minutes of receipt, almost 98 percent of text messages are opened and read. When compared to an average email open rate of 14 percent to 20%, this is a significant difference.
Platform dependability, rapid setup, easy account management, and great customer service should all be considered while choosing the finest texting system. Cloud Messaging has a number of capabilities tailored to religious organizations, including the ability to send text message reminders, notifications, and manage interactive SMS and MMS campaigns.
Why Cloud Messaging:
User-Friendly Mass Text Messaging Service
Affordable SMS Solution for Meeting Reminders
Automated SMS Service for Church Events
Engage Better with Bulk SMS and Direct, Two-Way Messaging
Cloud Messaging has established itself as the number one texting service for Religious Organizations.
You can always sign up for a 30-day risk-free trial to explore Cloud Messaging for your business. contact us to schedule product demo.To get this book for future reference click here.